Professional Landscaping Design & Installation in Orlando, FL
Active Environmental can customize your landscape to reflect your unique personality. From fun tropical landscapes to cool and sophisticated lounging areas, your yard should fit your lifestyle.
Design
Custom and unique designs from our design experts.
Installation
Professional installation that doesn't cut corners.
Cleanup
Landscape cleanup and bush hogging for landscapes needing a bit of TLC.
Landscape Design & Installation
Using computer images,
our designer can produce true-to-life before and after images of your property
during the design phase to ensure your landscaping goals are met.
Our design software allows us to remove old landscape features, erase unwanted objects, and add new landscape features such as plants, shrubs, flower beds, walls, deriveways, and much more.
Sod Installation & Seasonal Cleanups
Active Environmental specializes in renovating landscapes as well as creating them. Whether you have a new home that needs fresh sod installation or need a complete landscape cleanup, we are equipped to handle any landscaping need.
Front & Backyard landscaping
Looking to update your front yard curb appeal or wow your guests with your newly landscaped backyard? Our expert designers can help you design and install a landscape that you'll be proud of and your friends will envy.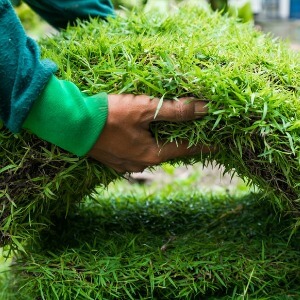 Sod Installation
Sod is a great way to fill in grass immediately. Although it can require a more rigorous watering plan at first, you won't have to wait for new seed to germinate. However, laying sod isn't just dropping it on the ground. There's a decent amount of ground prep work that goes into it in order to get the best growing results for your new sod.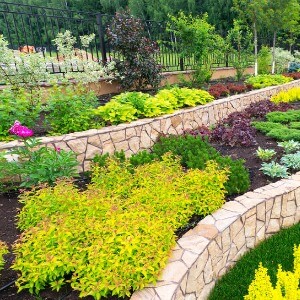 Bed Design
Garden beds can be some of the most difficult things to visualize when creating them yourself. Fortunately, when you work with Active Environmental, our design experts can create your garden bed for you in our software so you can see what it looks like before we begin the project.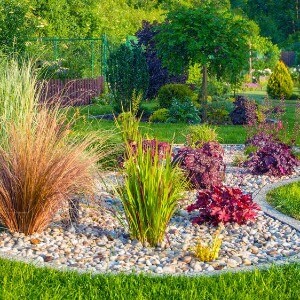 Xeriscaping / Zero Landscaping
One of the best kinds of landscapes is one that looks beautiful and requires minimal effort. With zero landscaping (commonly referred to as Xeriscaping), we'll utilize plants, flowers, shrubs, and materials that require very little work to maintain, if any at all.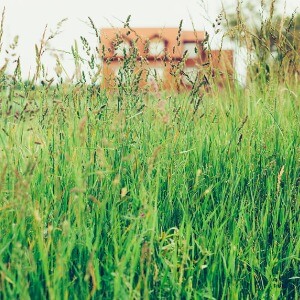 Land Clearing / Bush Hogging
With Florida's humid environment, it's easy for parts of our properties to become overgrown. With our bush hogging services, we'll clear your land from overgrow grass, shrubs, giant weeds, and whatever else is in standing in the way between you and your beautiful landscape.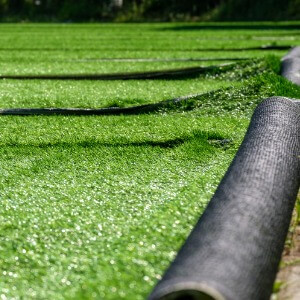 Synthetic Grass
Synthetic grass is a great option for areas where grass is too difficult to maintain such as small shaded areas  or ares with really high traffic. Pet owners tend to like synthetic grass because they don't have to worry about damage to their lawn with yellow, brown, or dead spots.
Other Lawn and Landscape Services We Offer
We offer a lot more than landscaping services. Take a look at a few of the other lawn and landscaping services we offer below.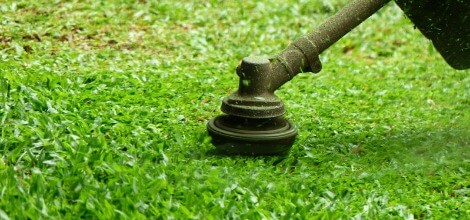 We provide professional lawn maintenance to commercial and residential clients including lawn mowing, trimming and bed and pavement edging.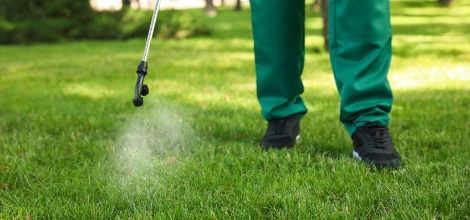 Fertilization & Pest Control
Every lawn needs nutrition and disease prevention. With our custom fertilization and pest control applications, your lawn will look green and healthy all year long.
Why Choose Active Environmental?
One-Stop Solution
Active Environmental is your one-stop landscape solution. We're not just an installation company. We'll also take care of the maintenance and health of your landscape.
Professional, Uniformed Crews
When you hire the professionals at Active Environmental, that's what you get. Professional lawn care and landscape technicians on every project, every time.
Same Technician Every Visit
When you work with us, you'll know you're not just a number and neither is our team. You'll keep your same lawn care technician each visit and they'll know your lawn inside and out.
Auto-Pay - Paperless Billing
Environmental is in our name. We reflect that by having completely paperless billing that can be placed on auto-pay so your lawn care can be put on autopilot.
Fully Licensed & Insured
As a fully licensed and insured landscaping and lawn care company, you can rest assured knowing that your property and your assets are protected.
Satisfaction Guaranteed!
At Active Environmental, we pride ourselves in our quality, professionalism, and communication. If you aren't satisfied with our service, we'll make it right.
"Scheduling was super easy and Active was able to work with my availability. Irrigation tech was on time, knowledgeable, and took the time to explain everything to me. They were able to give me a fair quote, fast, and help me fix my irrigation issues. I would recommend to a friend."
"Great, as usual. I've used this company for many years and would not consider using anyone else. They are always very professional."
"AWESOME, they did my backyard last year and it turned out so well we had them do the front yard this year. Very knowledgeable on what plants go where and the design was amazing! We are very happy with results and would definitely recommend them."
Hours
Mon – Thurs: 9:00am – 5:00pm
Fri – Sun: Closed