The Professional Irrigation & Drainage Contractors in the Orlando area
Our experienced irrigation technicians install new state-of-the-art irrigation systems that fit the needs fo you and your property.
Installation
Don't have an irrigation system? We install them new.
Maintenance
Have an existing system and need routine maintenance? We do that too!
Repair
Broken irrigation system? Our technicians can usually be on site within 24 hours.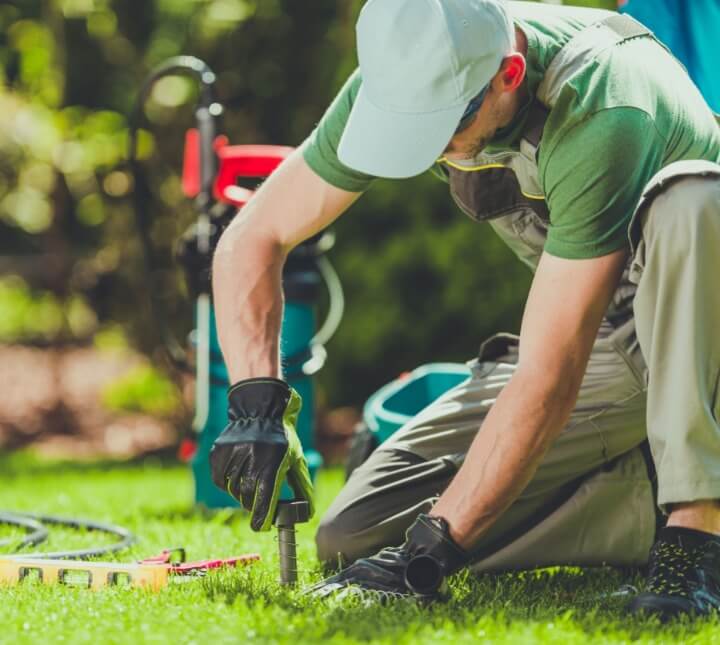 From Sprinkler Systems to Drainage Systems
Proper turf management and landscape maintenance include providing the right irrigation to cover all turf and landscape areas. We take great pride in our work and in the knowledge of how this piece of the landscape maintenance puzzle is essential to the growth of all other areas.
Sprinkler Systems
Installing and repairing sprinkler systems are our number one irrigation service request. If you're looking to install a new automatic sprinkler system to ensure your lawn is healthy all year long (or need a new company to repair your existing one), we're the right people for the job.
Drainage Systems
When people think about lawn irrigation systems, they typically think of sprinkler systems. However, when water flow is too heavy on your landscape and you start seeing flooding, it may be time to consider a French or channel drain to divert heavy water away from your lawn that can cause damage such as erosion.
Sprinkler System Installation
Never worry about watering your lawn again and have Active Environmental install a brand new, automatic sprinkler system. Our systems can be programmed to a wide variety of situations to make sure your lawn is always watered at a healthy amount.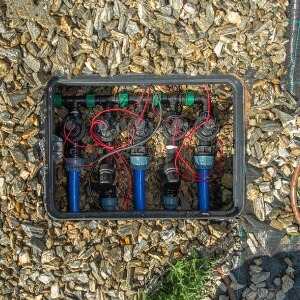 Sprinkler System Maintenance
Every year, sprinkler systems need maintenance or to be repaired. We're here for that. When your sprinkler system is down or a sprinkler head is down, Active Environmental responds quickly and can typically be on-site within 24 hours to address the issue.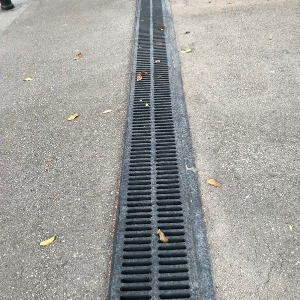 Channel Drains
If you have pavement on your property that collects water from sitting lower than the rest of the property, then a channel drain may be best for you. Channel drains are typically installed in areas like patios and driveways to help direct over flowing water away from houses and garages.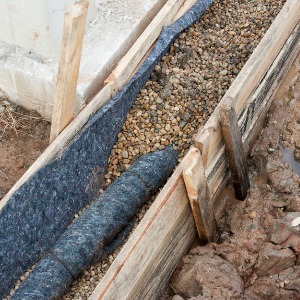 French Drains
If you're seeing pooling and flooding in your lawn, then a French drain may be needed. These drains start at the area of the lawn that collects water and diverts that water to a natural runoff area such as a ditch hill.
Other Landscape & Hardcape Services We Offer
Looking for a complete landscape overhaul? We provide services ranging from landscape design to hardscapes and fountains.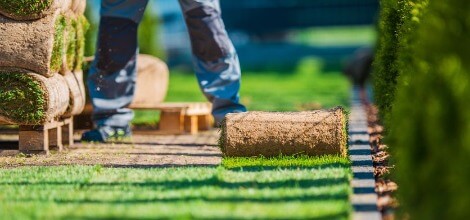 Landscape Design & Installation
Our professional landscape designers create and install custom landscape designs that include everything from basic sod installation to complete outdoor escapes.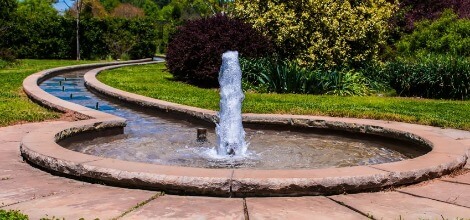 Hardscapes & Fountains
Beautiful and serene hardscape features and fountains, ranging from small, unique water features to complete waterfalls and ponds.
Why Choose Active Environmental?
One-Stop Solution
Active Environmental is your one-stop landscape solution. We're not just an installation company. We'll also take care of the maintenance and health of your landscape.
Professional, Uniformed Crews
When you hire the professionals at Active Environmental, that's what you get. Professional lawn care and landscape technicians on every project, every time.
Same Technician Every Visit
When you work with us, you'll know you're not just a number and neither is our team. You'll keep your same lawn care technician each visit and they'll know your lawn inside and out.
Auto-Pay - Paperless Billing
Environmental is in our name. We reflect that by having completely paperless billing that can be placed on auto-pay so your lawn care can be put on autopilot.
Fully Licensed & Insured
As a fully licensed and insured landscaping and lawn care company, you can rest assured knowing that your property and your assets are protected.
Satisfaction Guaranteed!
At Active Environmental, we pride ourselves in our quality, professionalism, and communication. If you aren't satisfied with our service, we'll make it right.
"Scheduling was super easy and Active was able to work with my availability. Irrigation tech was on time, knowledgeable, and took the time to explain everything to me. They were able to give me a fair quote, fast, and help me fix my irrigation issues. I would recommend to a friend."
"Great, as usual. I've used this company for many years and would not consider using anyone else. They are always very professional."
"AWESOME, they did my backyard last year and it turned out so well we had them do the front yard this year. Very knowledgeable on what plants go where and the design was amazing! We are very happy with results and would definitely recommend them."
Hours
Mon – Thurs: 9:00am – 5:00pm
Fri – Sun: Closed