The Professional Hardscapes & Fountain Contractors in the Orlando area
Here at Active Environmental, we design and install unique ponds, fountains, and waterfalls to complement your pool, yard, or garden.
Well-Built
Water features and fire pits that are built to last.
Value Raising
Professionally constructed water features and fire pits raise property value.
Beautiful
Beautiful hardscape features that will make your time oudoors more enjoyable.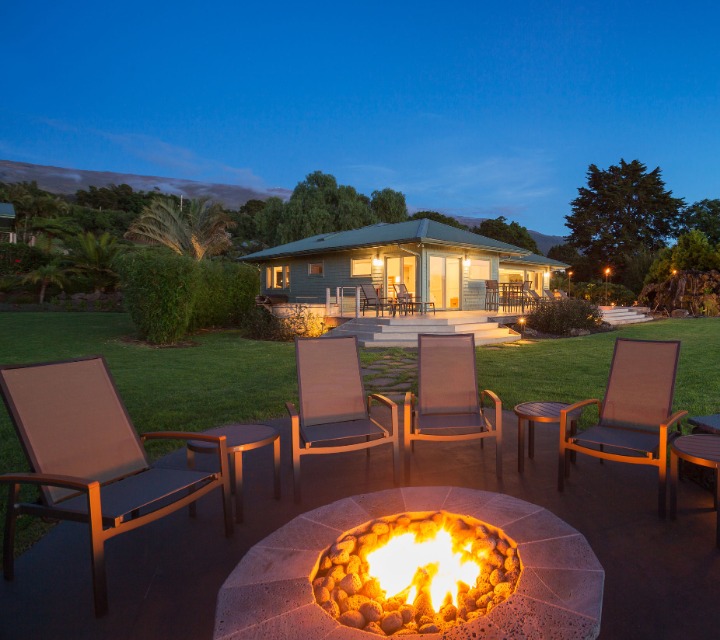 Beautiful Outdoor Features
A good landscape brings people together. We build custom and unique water features and fire pits that provide a fun environment for family, friends, and even our pets.
Custom Built to Your Liking
Water features are always unique depending on the person buying the water feature as well as the lay of the land. Your custom water feature, pond, or fountain will add character to your landscape that will have you outside every day enjoying it.
Professional Fire Pits
Anyone can go to a big box store and buy a portable fire pit. The property value-raising fire pits are the ones that are professionally installed by a fire pit contractor. Contact us today to get your quote on a professionally installed fire pit.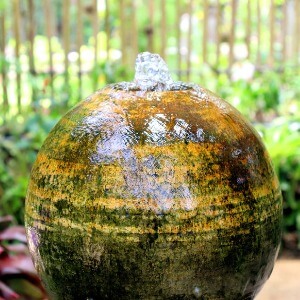 Unique Water Features
Water features can be as subtle as a trickle or as large as a backyard waterfall. We custom design both. Whether you're looking for a small trickle fountain or a completely custom and intricate water feature, we can design and install it for you.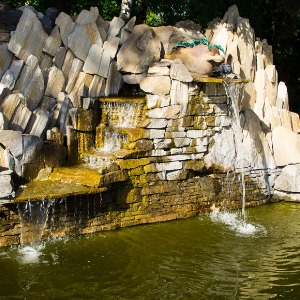 Ponds & Waterfalls
Looking for an impressive water fall or pond for your backyard or commercial property? We design, install, and manage all ponds and water features from the design and installation of it to the pumps that support the water flow.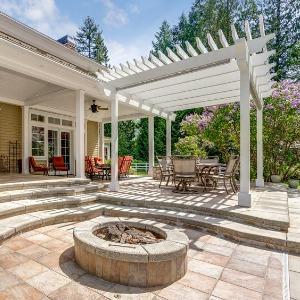 Fire Pits
Fire pits are among the top features new home buyers look for in a home, which makes it understandable why these are such property value raisers. Contact us today to get a permanent fire pit installation quote!
Other Landscape & Hardcape Services We Offer
We build, renovate, and maintain landscapes of all sizes.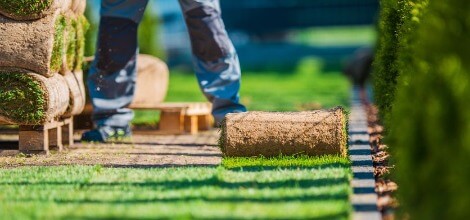 Landscape Design & Installation
Our professional landscape designers create and install custom landscape designs that include everything from basic sod installation to complete outdoor escapes.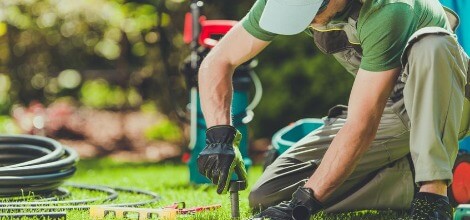 Irrigation & Drainage
Manage the distribution of your landscapes water with our irrigation and drainage services. We install, repair, and maintenance sprinkler systems, French, and channel drains.
Why Choose Active Environmental?
One-Stop Solution
Active Environmental is your one-stop landscape solution. We're not just an installation company. We'll also take care of the maintenance and health of your landscape.
Professional, Uniformed Crews
When you hire the professionals at Active Environmental, that's what you get. Professional lawn care and landscape technicians on every project, every time.
Same Technician Every Visit
When you work with us, you'll know you're not just a number and neither is our team. You'll keep your same lawn care technician each visit and they'll know your lawn inside and out.
Auto-Pay - Paperless Billing
Environmental is in our name. We reflect that by having completely paperless billing that can be placed on auto-pay so your lawn care can be put on autopilot.
Fully Licensed & Insured
As a fully licensed and insured landscaping and lawn care company, you can rest assured knowing that your property and your assets are protected.
Satisfaction Guaranteed!
At Active Environmental, we pride ourselves in our quality, professionalism, and communication. If you aren't satisfied with our service, we'll make it right.
"Scheduling was super easy and Active was able to work with my availability. Irrigation tech was on time, knowledgeable, and took the time to explain everything to me. They were able to give me a fair quote, fast, and help me fix my irrigation issues. I would recommend to a friend."
"Great, as usual. I've used this company for many years and would not consider using anyone else. They are always very professional."
"AWESOME, they did my backyard last year and it turned out so well we had them do the front yard this year. Very knowledgeable on what plants go where and the design was amazing! We are very happy with results and would definitely recommend them."
Hours
Mon – Thurs: 9:00am – 5:00pm
Fri – Sun: Closed