Professional & Reliable Lawn Fertilization & Pest Control in Orlando, FL
Your lawn is much more than just dirt and grass. It's an extension of your home and your living space. At Active Environmental, we offer lawn fertilization, pest, weed, and disease control to keep your lawn healthy and green all year long.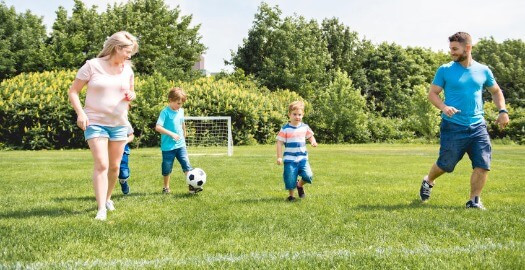 Enjoy the Outdoors Again
Our licensed pest control technicians will assess your property and suggest the best plan for your needs. We offer turf and ornamental lawn care programs consisting of fertilization, insect, weed, and disease control.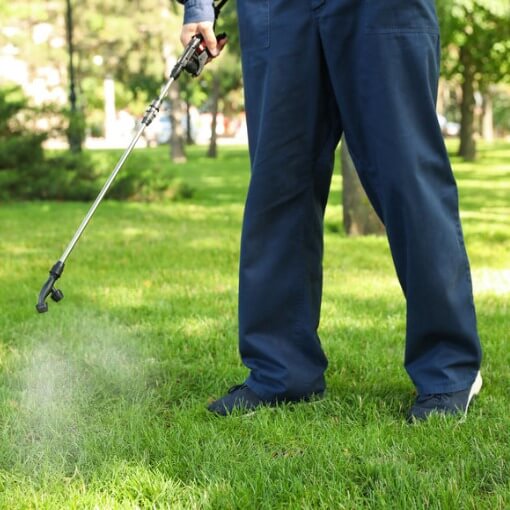 What Our Lawn Pest Control Services Include
Having a green and healthy lawn also includes keeping lawn pests off of it. Pests can cause lawn disease and patches in our lawns as well as harm us! Our landscapes are meant to be enjoyed . That's why we tailor our lawn pest control services to your exact landscape and the pests it attracts.
Ticks thrive in warmer environments and are pests to us and our pets. Ticks are also well known for carrying diseases such as Lyme disease. Our tailored lawn pest control applications rid your lawn of these harmful arachnids.
Japanese beetles feed on our tree and ornamental leaves. They seemingly invade our lawn in swarms and have appear to have no sense of personal space. With our Japanese beetle applications, you won't have to worry about these annoying and damaging insects again.
Grubs are actually the larvae of beetles such as Japanese beetles. They can also turn into June bugs. These larvae live beneath our soil under the grass and feed on the roots of our lawns, causing dead and thinning patches of grass.
Although spiders can have positive benefits to our landscapes as they feed on other insects and pests, not everyone wants them on our landscape. If your lawn seems to be infested with spiders, we can take care of them for you.
Fleas are one of the worst nightmares for pet owners. Fortunately, you can take preventative measures in your lawn to prevent fleas from ever reaching your pet at your own home. Get in contact with us today to see how we can prevent fleas from invading your lawn.
Related Lawn Care & Landscaping Services We Offer
Active Environmental is your one-stop-shop when it comes to your landscape. Take a look at a few other related landscaping and lawn care services we offer below.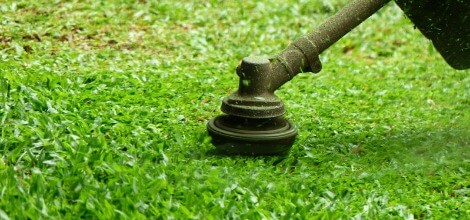 Lawn Maintenance
We provide professional lawn maintenance to commercial and residential clients including lawn mowing, trimming and bed and pavement edging.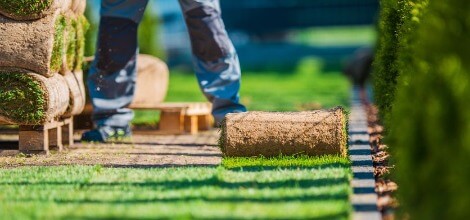 Landscape Design & Installation
Our professional landscape designers create and install custom landscape designs that include everything from basic sod installation to complete outdoor escapes.
"Scheduling was super easy and Active was able to work with my availability. Irrigation tech was on time, knowledgeable, and took the time to explain everything to me. They were able to give me a fair quote, fast, and help me fix my irrigation issues. I would recommend to a friend."
"Great, as usual. I've used this company for many years and would not consider using anyone else. They are always very professional."
"AWESOME, they did my backyard last year and it turned out so well we had them do the front yard this year. Very knowledgeable on what plants go where and the design was amazing! We are very happy with results and would definitely recommend them."
Why Choose Active Environmental?
One-Stop Solution
Active Environmental is your one-stop landscape solution. We're not just an installation company. We'll also take care of the maintenance and health of your landscape.
Professional, Uniformed Crews
When you hire the professionals at Active Environmental, that's what you get. Professional lawn care and landscape technicians on every project, every time.
Same Technician Every Visit
When you work with us, you'll know you're not just a number and neither is our team. You'll keep your same lawn care technician each visit and they'll know your lawn inside and out.
Auto-Pay - Paperless Billing
Environmental is in our name. We reflect that by having completely paperless billing that can be placed on auto-pay so your lawn care can be put on autopilot.
Fully Licensed & Insured
As a fully licensed and insured landscaping and lawn care company, you can rest assured knowing that your property and your assets are protected.
Satisfaction Guaranteed!
At Active Environmental, we pride ourselves in our quality, professionalism, and communication. If you aren't satisfied with our service, we'll make it right.
Hours
Mon – Thurs: 9:00am – 5:00pm
Fri – Sun: Closed